Halima Gamarlinskaya has experience of 20 years working with mental health and psychological problems as a psychiatrist is a consultant doctor in several leading clinics in Azerbaijan.
For 4 years, she worked as a Sports Psychologist in the Azerbaijan Freestyle Wrestling Federation.
She is a leading specialist in the field of "Stress Management" in Azerbaijan. Author of many publications and articles in this field.
Over 13 years of experience in conducting trainings in various companies.
For more than 5 years, she was the Manager for Training and Development of Personnel. Having started this experience at FINCA-Azerbaijan, she continued this activity at Azerfon, where she worked as the Head of the Employee Development Academy.
Today Halima Gamarlinskaya's portfolio includes more than 100 leading Azerbaijani companies from various sectors, where more than 1000 hours of training for more than 10,000 employees were held.
Halima Gamarlinskaya conducts audit, writes specific training programs for clients' needs, and holds trainings in an exceptionally interactive format.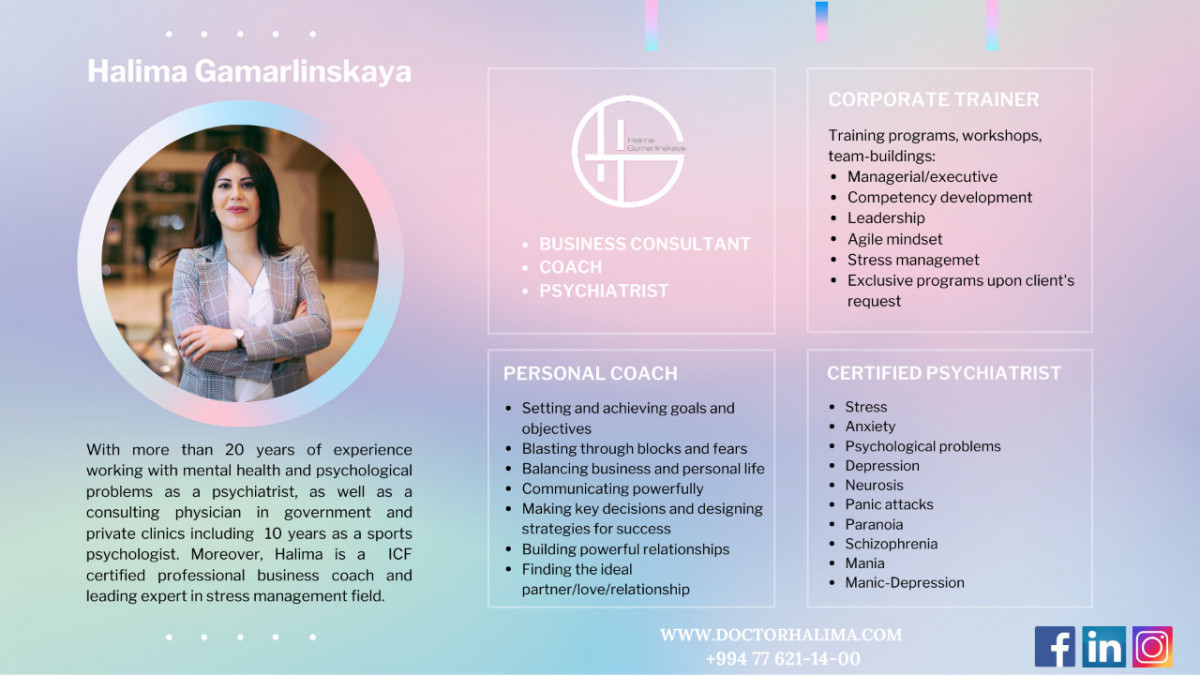 The portfolio includes the following trainings: